2019 saw us playing at 3 Saint Patrick's Day Parades
Sunday 10th March – Huddersfield Saint Patrick's Parade.
Saturday 16th March – Derby Saint Patrick's Day Parade.
Sunday 17th March – Birmingham Saint Patrick's Day Parade.
As usual we have had a really busy March playing in 3 great Saint Patrick's Day Parades. The weather at all of them was very changeable and at each and every one of them we went through 4 seasons in an hour. Well done to all in the band that turned out and as usual we produced a great sound, looking smart and very well presented.
A huge thanks to the Parade Committee's that booked us for their events and well done on great occasions on all your days. A huge amount of work leads up to the actual event and in the end the weather can play such an important role in the turnout and enthusiasm. Your parades were a huge credit to all the work that was put in to them.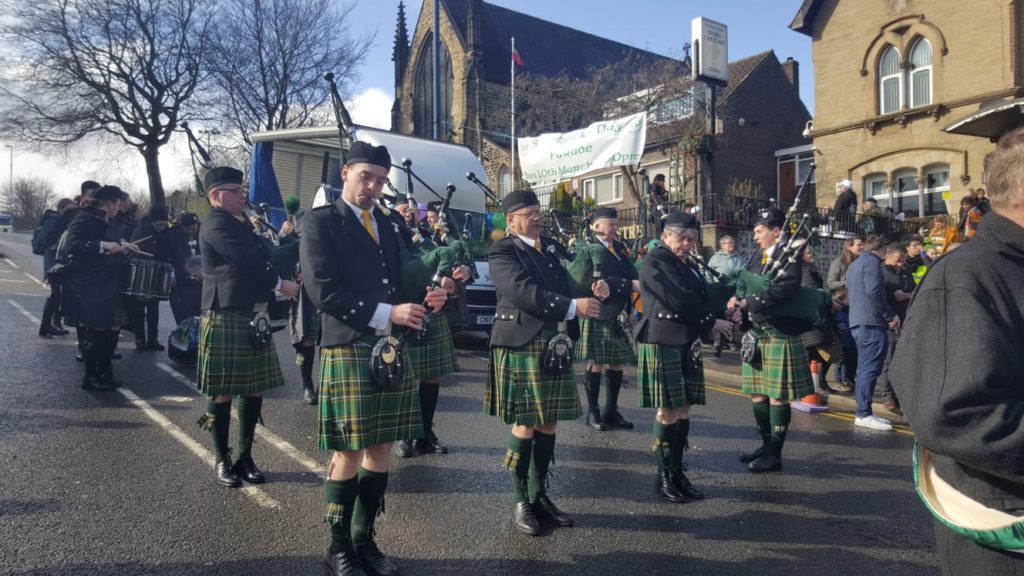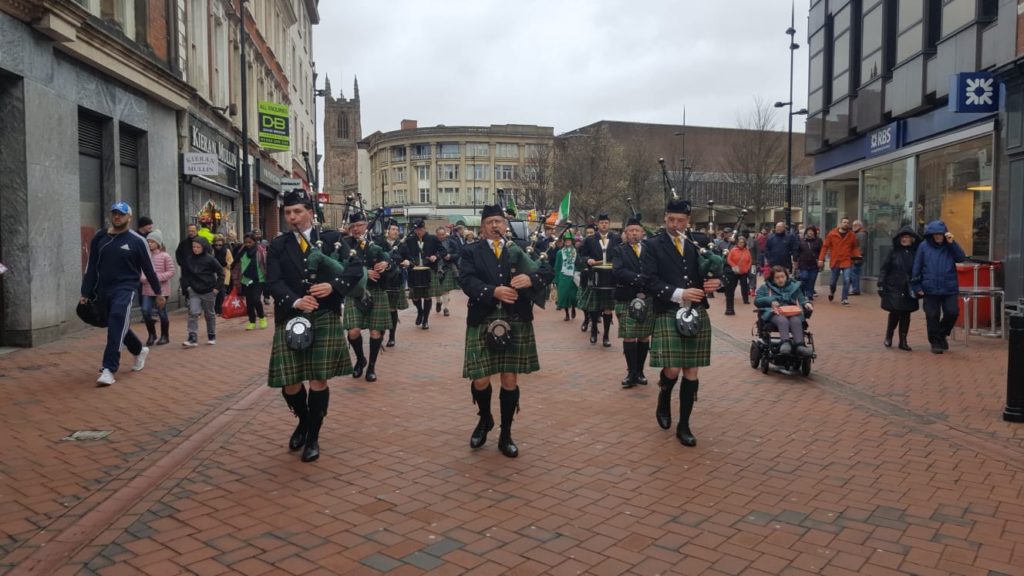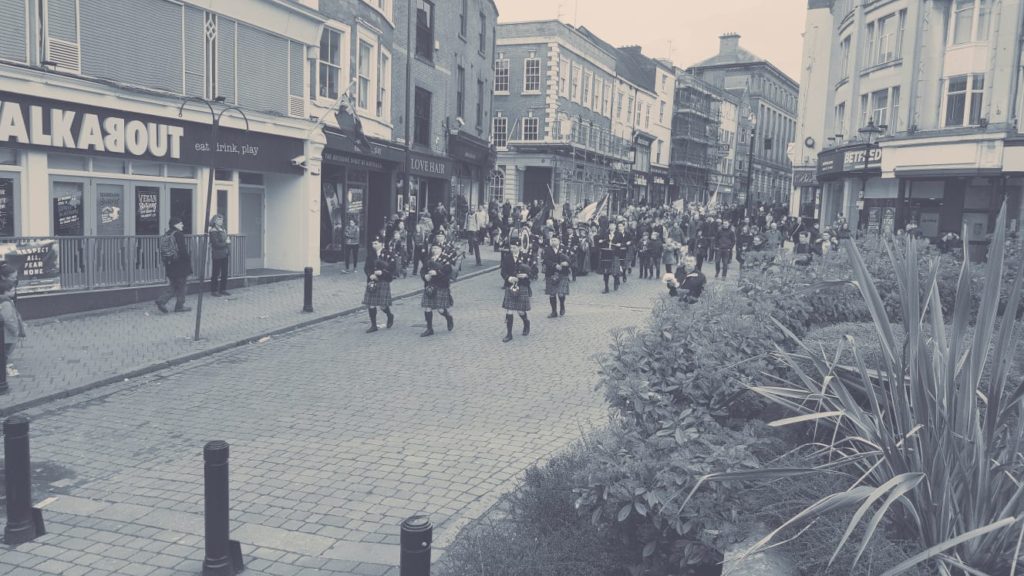 Well done to Joel Grigg who as the new Pipe Major had 3 big events to get the band through and with the help of new Pipe Sergeant Thomas Coughlan both did an amazing job. They are both young and very talented pipers and we look forward to their leadership of the band.
Pictures of the Birmingham Saint Patrick's Day Parade will follow.
20 Years On.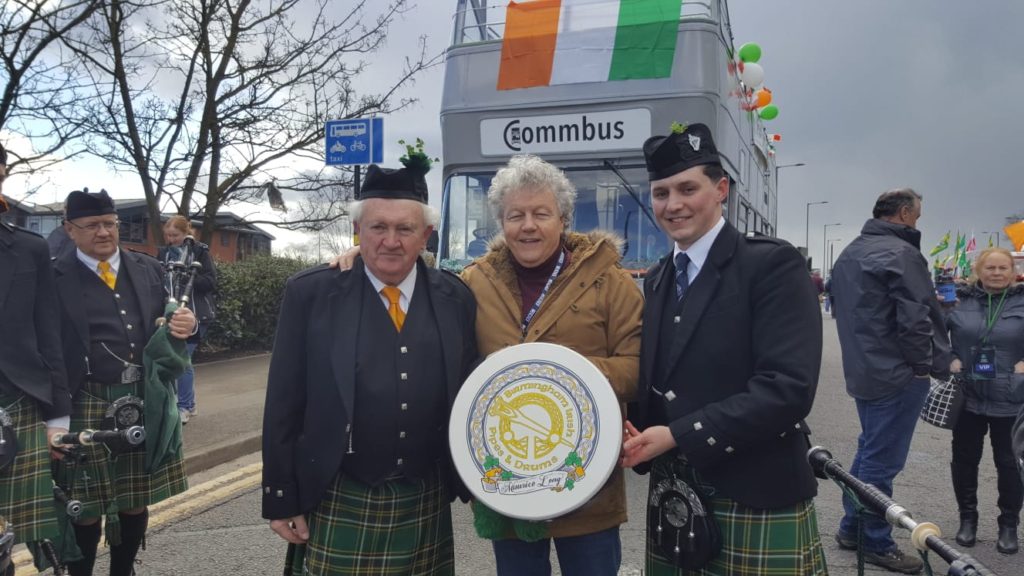 A recommendation to Attain Travel who we used to take us to Huddersfield. They are a local coach company that we have used many times for our trips. Including trips to Ireland. www.attaintravel.com
The amazing Bodhran was ordered from BarrysBodhrans.com A PDF of the band logo was sent to Barry and he did the rest. It looked amazing.